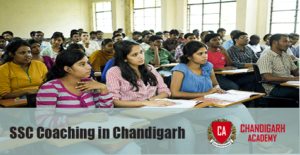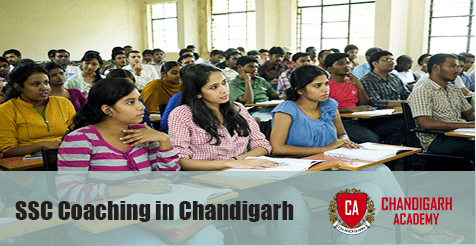 Chandigarh Academy provide the best SSC Coaching in Chandigarh.  CHANDIGARH ACADEMY offers a comprehensive classroom training program to prepare students for the Staff selection commission exams (SSC).
Get 100% practical classes with proper handouts related to the course. We have  Ph.d qualified teacher faculty for SSC coaching. We cover whole the SSC Syllabus in our course & then take weekend basis test for practice.
Contact us at 09915109266, 9915337448 for more information about our SSC Coaching.
SSC Exam Schedule & Posts 2016
It's a good news for that who are preparing for SSC Exam. Recently Government has publish SSC 2016 exam schedule for  SSC recruitment posts. So number of students are preparing of various SSC exam such as CGL, CHSL, SI, JE, FCI. It's best approach to make a good carrier in life.
SSC Exam Time Table 2016 – 2017
| | | | |
| --- | --- | --- | --- |
| Name of Examination | Date of Advt. | Closing Date | Date of Exam |
| Rectt. Of SI in CAPFs, ASI in CISF & SI in Delhi Police Examination – 2016 | 09.01.2016 | 05.02.2016 | 20.03.201605.06.2016 |
| Combined Graduate Level Examination  2016 (Tire-I) | 13.02.2016 | 14.03.2016 | 08.05.201622.05.2016 |
| Jr. Hindi Translator in Subordinate Office Examination -2016 | 02.04.2016 | 30.04.2016 | 19.06.2016 |
| Stenographer Grade C & D Examination 2016 | 07.05.2016 | 03.06.2016 | 31.07.2016 |
| Combined Graduate Level ( Tire – II) Examination 2016 | | | 13.08.201614.08.2016 |
| Combined Higher Secondary ( 10+2) Examination -2016 | 02.07.2016 | 01.08.2016 | 25.09.201609.10.2016 |
| Junior Engineer  Examination 2016 | 20.08.2016 | 16.09.2016 | 11.12.2016 |
| Multi Tasking  Staff Examination – 2016 | 08.10.2016 | 07.11.2016 | 08.11.201722.01.2017 |
The dates for the SSC exams are always fluctuating i.e. they depend on the latest notification. All the notifications come online which we itself help all the students to know about all the latest notifications.
About SSC (Staff Selection Commission) Exam
SSC stand for staff selection commission. The SSC exam is conducted by government of India to select the candidates for technical & non-technical posts in Government Sector. The candidates are selected after tough examination which includes written (MCQ-Type) & Interview examinations. It is the most highly competitive exam in India. The age limit for the exam is 18 years to 27 year.  There are two types of this exam, SSC CGL (Combine Graduation Level) & SSC CHSL (Combined Secondary Higher Level).
Demand of SSC Coaching in Chandigarh
As we know Chandigarh is the hub of coaching centers for various competitive  exams. There are number of coaching institute for SSC examination. The demand of SSC Coaching in Chandigarh is increasing because Indian government has published a new vacancies for government post. So number of aspirants come to Chandigarh from Haryana, Punjab & Himachal Pradesh to take the coaching of SSC exam. Chandigarh Academy also provider the best SSC Coaching to crack this exam.
About Chandigarh Academy
Chandigarh academy is the team of experienced & highly qualified profession that  Provide the best SSC coaching in Chandigarh. We help the student to crack the SSC exam by giving them 100% practically training. We cover the whole SSC Syllabus in our course duration.  We have professional and experience facilties which have 10+ year of experience in SSC Coaching examinations.
Our SSC coaching module is based on the practical training. We provide the Special SSC interview classes, best infrastructure, up to dates notes, practice test paper & online student  portal  to measure the weekly performance for students.
Our new SSC Batches are about to start, so what are you waiting for?
Join Chandigarh Academy for better future results.
Eligibility Criteria for SSC Examination
Age limit – for 2014 below is the age criteria for the different posts but remember there is a 3 year relaxation for OBC and 5 years relaxation for SC/ST.
The posts which are related to assistance age limit is 20-27years
The posts of sub inspector in CBI are 20-25 years.
The inspector level posts under officer and excise is 18-27 years.
Posts under account division 18-27 years.
Assistant in Tax Department 18-27 years.
Educational qualification – Gradation is the requirement for all these posts from a recognized university
SSC Coaching Video 
SSC CGL Exam Pattern & Subjects
Three Tires are conducted in SSC CGL ( Combine Graduation level) Exam with different subjects & marks.
Tier -1: Written examination that consist of objective MCQ'S
Tier -2: Written examination that consist of objective MCQ'S
Tier -3: It consist of personality test or interview.
Tire -1: This test is based on 200 objective question. For every wrong answer, there is a negative marking of 0.25. The time duration of exam  is 2 hour
General Reasoning – 50 Marks
General Awareness – 50 Marks
Quantitative Aptitude – 50 Marks
English Comprehension – 50 Marks
Tier -2: This exam varies as per the post you have applied for. This exam consists of two sections:
English Language & Comprehension: 100 marks questions
Arithmetical Ability: 100  marks questions.
Our Top Best Features for SSC Coaching
We provide 6 day a week ssc coaching classes.
Our all batches have 2  hour classes.
100% practical training.
Fully air conditioned rooms with mike and projector facility.
More than 95% success rate in six months.
Life time job support and give fresh batch.
Best, unique, updated and researched study material by well qualified R &D team including staff members.
Special R & D department works on daily basis and updates class notes and study material regularly.
special persistence is given to the slow learners.
Our Key Features for SSC Coaching
Course duration                      3 Months
Classes                                      2 hour's classes
Study material                         Provide free Books & Up to dated Notes
Test                                           every saturday mock test
Fee                                            Based on student learning skill & strength
Life time coaching                  Student can join academy till the crack of exam
Why Choose Chandigarh Academy for SSC Coaching
100% Result oriented & Practical Coaching – Our SSC coaching is based best practical module.  So that's why we are guaranteed to provide 100% Result for SSC Exam.
Experience Teacher faculty – We have Skilled full & long experience teacher faculty that teach in best way so that student can attempt the exam successfully. They provide shortcut techniques & method to attempt the exam.
Online Student Portal – Chandigarh academy is the online SSC  coaching center  in Chandigarh which provide special online student portal in which each student can take the online SSC practice test pepper & check the weekly bases performance.
Provide Up to date study Material – We provide the free & up to date study material to students. We provide notes, books & practice test for preparation of SSC Coaching.
Individual Approach – We believe in Individual approach. Our all SSC beaches have limited  students so that can focuses on performance of each student.
Provide Online Student Portal for free online SSC Test – We provide the Online student portal for each student.We provide unlimited Online SSC Exam test  so student can check his level. Each Student  can check his weekly bases performance.
Appraisal Feedback system  – We put all our efforts on students to crack the exam. We registered the mobile number of student's parents to keep them update performance of their child. All regular class tests are communicated to the parents by E-mail/SMS.
Problem Solving Session  –  We also provide the facility of PSS class where a student  gets solution of his problem by individually.
Unlimited speed test for SSC exam – we provide the unlimited speed test so that student can improvise the speed to attempt each question of exam in two hour.
Special Classes for Interview preparation – Number of student able to crack the exam but some of them do not know that how to face SSC Interview. So for them we provide the Special Classes for SSC Interview.
Contact Us:
Chandigarh Academy
SCO  54-55, 3rd Floor, Sector 34-A, Chandigarh, India
+91 9915109266, 9915337448